Support Wedgetail Ministries
Blessings and Thank You!
Thank you for your support of Wedgetail Ministries. Simply by visiting the page you are supporting this vision already- Thank you
Wedgetail was created to unify the Christian Church, lift the broken and provide a place for believers to be encouraged and supported in their Christian walk.
As a Faith-based Ministry Wedgetail is self funded and has recently teamed up with a number of affiliate programmes to help sustain the ministry.
How can I help?
There are three ways you can help support Wedgetail and ensure that others are encouraged, uplifted  and empowered in their lives;
Please Visit, subscribe and check back regularly – this is a fantastic support in maintaining the service and ensures you remain a vibrant part of the readership, without people such as yourselves Wedgetail wouldn't be here 🙂
Spread the word! Please feel free to use and share the articles, invite friends and follow Wedgetail Ministries on social media. You can find us on twitter, Facebook, Instagram, Google+and the usual suspects.
Finally, you can use the affiliate links on this page (below). Links take you to the vendor's regular site but we get a little something back in return to help us on our way.
Thank you again for your support. Please don't hesitate to email wedgetailministries@gmail.com if there is a particular partnership you would like to see.
---
Affiliates
All links below are safe and offer a great range of products. Treat yourself and/or your congregation. Wedgetail Ministries has chosen to work with those companies that provide a means to self care, personal growth  and/or have a similar ethos and purpose to Wedgetail's Mission.
Grab a resource!
30% OFF Pew Bibles at ChurchSource.com. Shop now !
Take a break or a business trip…..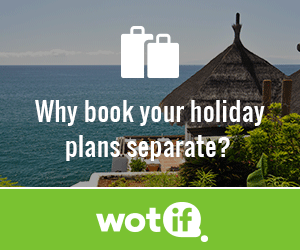 Invest in yourself !
Find your own affiliate here!
---
May God continue to bless you on life's journey. Blessings  – Andrew.
Andrew Jewell – Founder Wedgetail Ministries 
©Andrew Jewell – Wedgetailministries.com